Linx!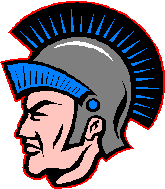 HERE THEY ARE!
PLeasant Street Their lead singer sucks.
Everything Diet Low in Calories...HAHAHAHAHAHAHAHA!!!!
Twelve Days Awake Hey, that drummer guy looks familiar...again.
My Favorite Motion Hey...That drummer guy looks familiar
MORE LINX!
Camp Pancake Not Pamp Cancake
Two Feet Short But they're all 12 inches
Octane eight times better than monotane
The Benedicts Kind of like the Ramones or the Beegees

Ninjas!